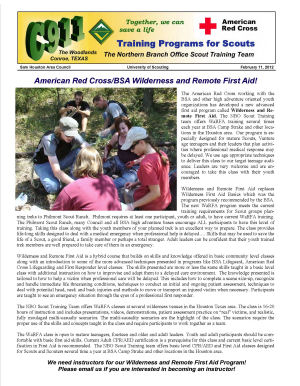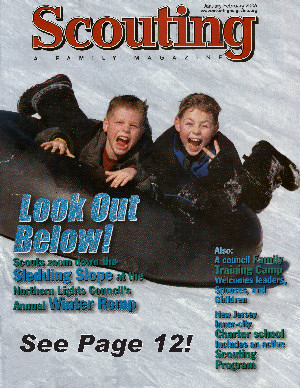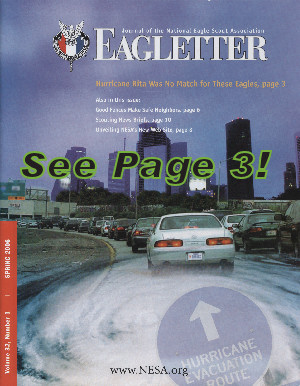 Who Are the Members of the NBOSTT?...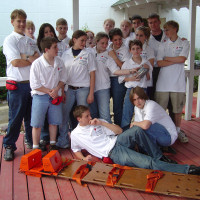 The NBO Scout Training Team is a chartered Texas not-for-profit corporation dedicated to providing American Red Cross training for registered Boy Scouts, Venturers, Explorers, Girl Scouts, American Heritage Girls and their adult leaders. The program began as "in-house" merit badge training for the members of Boy Scout Troop 777 in the Woodlands, Texas. Soon, the Troop was providing training for several area Scout Units. An aggressive program was required to train instructors to fill the need for larger and more frequent classes. Canoeing and then Kayaking classes were added and then a full aquatic program including Lifeguarding and Small Craft Safety. Emergency Response was added for our older youth members in 1997. The Team, which began in 1990 with the then ambitious goal of teaching 30 Scouts basic CPR skills each year, now trains over 1200 WEBELOS, Boy Scouts, Girl Scouts and adult Scouters annually.
Our all-volunteer staff consists of authorized American Red Cross instructors both youth and adult. Our adult members provide American Red Cross Health and Safety Training programs to Scouts and Scouters. Our coed "BAT" Basic Aid Training instructor program, whcic began as an Eagle project, has many active teenage instructors providing Readyman training and beginning first aid skills instruction to 4th and 5th grade boys and girls. Our EMR trained youth staff Red Cross sponsored First Aid Stations. Our instructors are also active Scouts or Scouters.
The Team is operated by a dedicated group of adult leaders representing Scouting Units from all over The Sam Houston Area Council. We enjoy a close working relationship with the American Red Cross, Greater Houston Area Chapter, The ARC Northern Branch Office and the Boy Scouts of America, Sam Houston Area Council. This relationship along with a very large investment in equipment and training materials helps us provide a quality program to our Scouts and the community.
Join our team...We are always looking for new Instructors! Mature Venture age Scouts may train to become "BAT" Basic Aid Training instructors. Younger Scouts, after their fourteenth birthday, may begin training as Instructors Aids while working on teaching skills in our "BIT" BAT in Training program. Scouts and Scouters seventeen and older may become instructors in all of the classes we offer. The Northern Branch Office Scout Training Team provides great Scout fellowship, service to our Scouting organizations and to our community along with a truly rewarding personal experience...
We are Scouts and Scouters...

We are American Red Cross Volunteers...

We are your neighbors, your classmates, your friends...
What do we do?... We Train Scouts... and lots of them!
Scouting is a game.... and we do know how to play!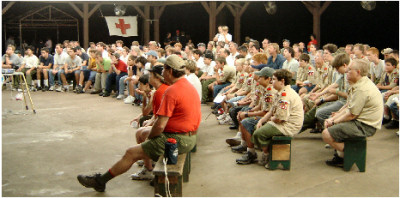 Our American Red Cross programs are available to all registered Scouts and Scouters... Girl Scouts, American Heritage Girls, Civil Air Patrol, Royal Ranges and other approved youth groups and their adult leaders are always welcome too. We also support the training efforts of the ARC Greater Houston Area Chapter in providing training to our community.
Our youth instructors provide a unique program for our WEBELOS.... The young soon to be Boy Scouts learn basic first aid from our "older" Star, Life and Eagle Scouts... The instructors are learning leadership skills too... Everyone is having fun. Adult supervision is always present but the teenagers really do run the class!
The Deer Lake Canoe Clinic is held twice each year at Boy Scout Camp Strake. The program operates like a BSA summer camp with a large and active youth staff. This is a fun weekend designed to provide teenage boys and girls with water safety and boat handling skills. Adults are welcome too.
The Team offers an advanced First Responder training class each January especially for our older Scouts. The program is based on the American Red Cross Emergency Medical Response course and includes advanced CPR and First Aid skills, preventing disease transmission, spinal injury management, extracting victims from unusual positions, emergency childbirth, oxygen administration, blood pressure and vital signs monitoring plus use of automated external defibrillator equipment. American Red Cross Lifeguarding is taught in conjunction with this class too. Over 90 hours of instruction and practice are required to complete this special program... It is hard work but the instructors make if fun too! This training sure looks good on a summer job resume.
Youth and adult team members with appropriate training, staff American Red Cross First Aid Stations... Team leaders are often our teenagers who have completed the advanced training class.
The Northern Branch Office Scout Training Team provides primary First Aid coverage for the annual Council Scout Fair and other council events. Crew-911 supports the ARC annual Texas Lifeguarding Competition.
We will gladly help other American Red Cross or Scout groups start a training program... just ask!
We help make Scouting in the
The Sam Houston Area Council
Safe and FUN!
Questions?... just email us! NBOSTT@scoutcpr.org